b&s electronic services
Our business is medium volume contract electronic manufacture and assembly with the ability to satisfy the technical needs of a wide range of requirements. Whether you need a strategic partner for the total outsource of manufacture or simply an overflow facility, we can provide the capacity and services to meet your needs.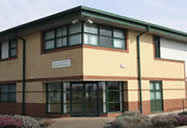 B&S Electronic Services
"A single outsourced solution"
Find out more by clicking "what we do" above
Certificate No.1740/98
---