electronics assembly
B&S are totally focused towards customer requirements making great efforts to understand their needs and working towards a true "no surprises" partnership.
Capabilities
B&S has lots of experience in supporting customers wanting to take their product from conception, through prototyping, approval testing and into full production.
With the resources to give valuable input to influence design for manufacture, improved build reliability and test methodology, the overall "True Cost" of build can be carefully controlled.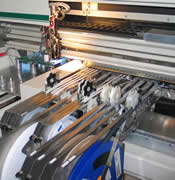 PCB Assembly
We have the following facilities for PCB Assembly:-
• Fully Automated SMT placement machinery
• Multi Zone SMT Reflow Oven
• Full SMT rework / Inspection Facility
• Dedicated manual assembly stations
• No-Clean Flow soldering process
• Conformal Coating facility
Product Build
• Full capability for "build to box" scenarios
• Functional test facilities
• Complete "turnkey" build with shipment direct to customer designated destinations
• Handling of customer "Warranty Repairs" direct with end user, with full traceability and accountability
Engineering Support
Technical Engineering Department giving full support on all aspects of design, manufacturing and testing issues.
Procurement
B&S Electronics have many years experience in electronic component purchasing, having established links with local and worldwide suppliers to ensure cost effective timely solutions for all procurement requirements.
Customer Support
Dedicated contacts who can visit to discuss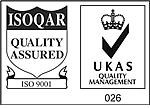 commercial & technical issues
Quality
B&S Electronics are approved to ISO9001:2008 and also embrace various specific approvals, procedures and quality plans to suit individual requirements
B&S Electronics - 1740/98
---