package substations

B&S Group offer unparalleled expertise in the selection, design and manufacturing of electrical power equipment. We offer a wide range of bespoke products, from a small standalone switch board to a fully PLC controlled Packaged Sub-Station
We manufacture LV switchgear up to 6300A utilising all Forms Of Separation in accordance with BSEN 60439-1-1999. All our busbar systems have full ASTA certification. Working to the requirements of BSEN ISO9001 we pride ourselves on the following the highest level of build quality, attention to detail and full ability to track the design & manufacturing process.
All metalwork build functions are undertaken in house including cutting, punching, folding, welding, painting and assembly of all steelwork and copper busbars.

New CNC machinery and our own powder coating plant enable B&S Group to strictly control the quality of our offering whilst maintaining the flexibility needed for the manufacture of bespoke products.
We pride ourselves on our rigorous testing procedures and we welcome witness testing as it gives us a fine opportunity to show off our 25,000 sq Ft production facility in Chester.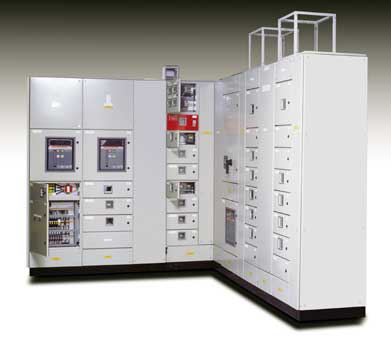 1250A 'L Shaped' LV Switchboard With
Auto Change Over System, Bus Coupler & Surge Suppression
Whether your requirement is for fuses, circuit breakers or a mix of the two technologies we have the capability to ensure that the final product more than exceeds expectations.
With the changes to the building regulations in April 2006, B&S can help consultants and contractors meet the new energy metering requirements. Contact us to find out more.
More Switchgear Units
Power Distribution Units
Control


---